Discover
the san juan islands
If you haven't been here yet, it's time to come!
The San Juan Islands
have been welcoming visitors for centuries and getting here is an adventure in itself.  Ride the Washington State Ferries and see the island's maritime beauty up close or take a seaplane or airplane to one of the town airfields or marinas dotting the major islands and see one of the most beautiful maritime vistas in the world from above.
The easiest way to get to the San Juan Islands
 is via ferry boat from Anacortes, Washington. It is easier than ever to secure a spot on the ferry for your car during the peak summer months, but don't forget to make the reservation!  Show up at least 1 hour before the sailing to be sure you can make it through the line in time for the sailing.  Bring a few snacks and a good book.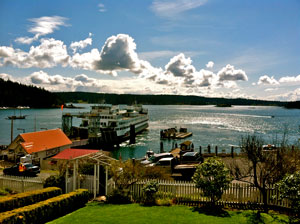 Bring your car, ride your bike or walk on! Travel North on I-5 from Seattle (approx. 2 hours), and Take Exit 230 (Burlington/Anacortes). Go West on Highway 20 into Anacortes and Follow signs to the ferry terminal. Washington State Ferry Information Online Ferry Schedule. Recorded Ferry Schedule 1-800-84-Ferry (WA).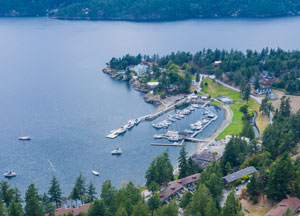 COME BY BOAT
A wide array of scenic resorts, lodges, and marinas await those visiting Orcas Island by boat. Suitable facilities can be found all around the coastline, ensuring the proper mooring site for your vessel regardless of where you're heading to or coming from. Moor for the night or tie up at a resort dock and rest at lodging only a minute's walk away.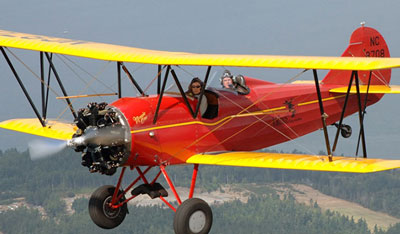 cOME BY PRIVATE AIRCRAFT
Lots of small airports and landing strips! Facilities are also available for private planes. For more information, contact Eastsound Airport, operated by the Orcas Island Port Commission: 360-376-4176.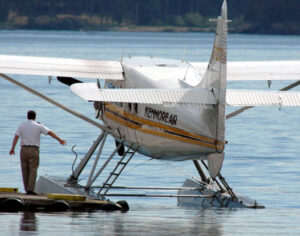 fly commercial
Come by Seaplane via Kenmore Air, or roll in on San Juan Airlines! Daily flights from Seattle, Bellingham & Anacortes not to mention the other San Juan Islands! Book your flight today!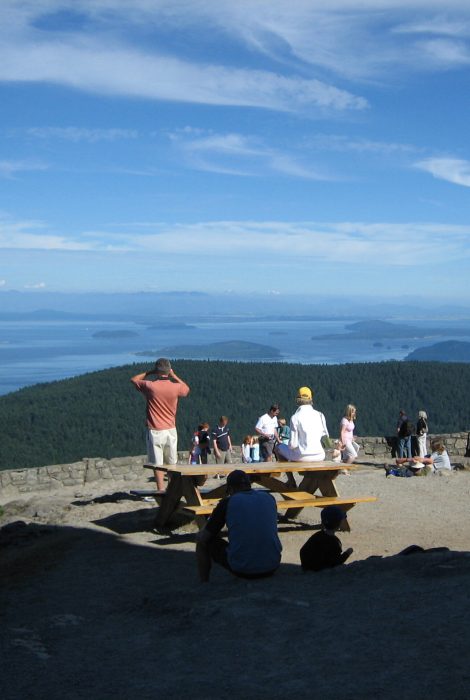 Literally!  Follow the road or the trail to the top of Mount Constitution located in Moran State Park.  See the Cascade and Olympic Mountain Ranges, Mt. Rainier and Mt Baker from the sweet spot at the top

Beautiful deer harbor awaits!
Deer Harbor is one of the largest marinas on Orcas Island, located in the San Juan Islands of Washington State. Situated in a protected natural harbor on the west side of Orcas, Deer Harbor is a popular mooring place for island boaters.  The town is a frequently used tourist destination for boaters staying at Deer Harbor's many inns and resorts while touring the nearby attractions and hiking the trails.  Several classic eating establishments provide locals and visitors with indoor and outdoor harbor-view dining.